Common Misconceptions About Probate
Dec. 26, 2022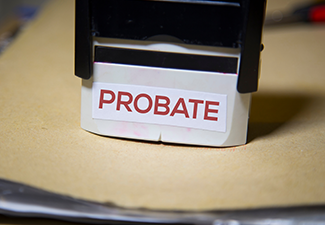 In Washington State, probate proceedings are often required when a person dies to administer the decedent's estate. During probate, assets are gathered and evaluated, debts and taxes paid, and the remaining assets distributed to rightful beneficiaries. For clear direction when navigating probate, speaking with a knowledgeable Washington State estate planning attorney is beneficial.
William E. Morgan, Attorney at Law, has everything to assist you in any matter regarding estate administration and probate. In addition, Attorney William E. Morgan can tell about the probate process in Washington State, what to expect, and help differentiate between facts and fiction. The firm proudly serves clients throughout Grays Harbor County, Montesano, Hoquiam, Raymond, Aberdeen, and Pacific County, Washington.
Common Probate Myths and Misconceptions
However, several collective popular opinions and false assumptions surround the Washington State probate process. For this reason, estate planning lawyers must take sufficient time to educate their clients about the various procedures involved in probate and how it affects surviving loved ones. Here are some common myths and misconceptions about probate in Washington and a brief explanation of why they're not true:
Myth #1: If I Have a Will, My Estate Won't Go Through Probate
This is false. Having a will doesn't automatically mean your estate or assets won't go through probate. When a testator dies in Washington State, the decedent's will must be filed with the probate court to establish its validity.
On the upside, having a will can help speed up the probate process. Some possible options to bypass or avoid probate include living trusts, transfer-on-death accounts, joint property ownership, and beneficiary designations.
Myth #2: Estate Taxes Will Consume Most of My Estate
This is another common misconception. Although, you will need to pay inheritance and state-level estate taxes in Washington State. However, taxes won't consume most of your estate. In Washington State, estate tax rates are progressive and can range from between 10% and 20% - depending on your estate value. In addition, you may be required to pay federal estate tax for assets valued at $12.06 million or more. The exemption will increase to $12.92 million in 2023.
Myth #3: Probate Means That the State Is Getting all My Assets
This is not true. Probate involves various legal proceedings used to administer a deceased person's estate. During probate, the executor or administrator will collect and evaluate the estate assets and property, pay taxes and debts, and distribute the remaining assets to rightful beneficiaries – in accordance with the will's provisions or Washington intestate succession laws (if the person died without a will). If you die intestate and don't have any family members or close relatives, the state will get your assets.
Myth #4: The Probate Process Takes Years to Finalize
Typically, it takes between six (6) months and one (1) year to finalize probate in Washington State. However, probate may take longer if there are disputes over the will, unusual debts or assets, tax-related issues, or conflicts between beneficiaries.
Myth #5: I Don't Need an Attorney to Go Through the Probate Process
The probate process in Washington State usually comprises several complex processes. Rather than going through probate alone, you must seek proper guidance from a wise probate attorney. Your lawyer can help simplify the probate process and outline a strategic plan to protect and preserve your family's assets and inheritance. In addition, your legal counsel can assist in resolving probate issues amicably and help mitigate unnecessarily-prolonged probate.
Legal Guidance You Can Trust
Navigating probate after a loved one's demise can be overwhelming. Nevertheless, knowing what to expect can make it easier to manage the probate proceedings. Attorney William E. Morgan enjoys guiding individuals and families through the challenges involved in estate administration and probate proceedings.
As your legal team, Attorney William E. Morgan will evaluate every estate planning and estate administration detail, help simplify the complexities of probate, and guide you through every legal process involved. Also, Attorney William E. Morgan will work intelligently to resolve probate disputes peacefully and quickly.
Contact William E. Morgan, Attorney at Law, today to schedule a simple consultation with an experienced probate lawyer. He has the knowledgeable guidance and reliable advocacy you need to navigate probate and settle your deceased loved one's estate. The firm is proud to serve clients throughout Grays Harbor County, Montesano, Hoquiam, Raymond, Aberdeen, and Pacific County, Washington.