When You're
Looking For Answers,
Turn to a
Trusted Attorney
Bankruptcy Attorney Serving Grays Harbor County, Washington
When faced with the choice of whether or not you should file for bankruptcy, it's important to make an informed decision so you can feel confident you're moving in the right direction. To guide you through that decision, you need an experienced bankruptcy attorney. I have been helping people through the bankruptcy process for over 50 years, serving Grays Harbor County, Pacific County, and Thurston County as well as Aberdeen & Montesano, Washington.
William E. Morgan
Attorney at Law
There are many unknowns in life; one of those is your financial future. No matter what stage of life you are in, you have probably worried about finances at some point. If you are thinking about filing for bankruptcy, call me today to receive compassionate and skilled legal guidance. When I work with my clients, I don't simply take over and do what I think is best for them. I counsel them about their options and encourage them to make decisions that can help them move forward. Bankruptcy can be tedious and emotionally draining, but it doesn't have to be. I am here to help alleviate stress and help you get the fresh start you deserve.
MORE ABOUT ME
Three Forms of Bankruptcy:
What's the Right Path for You?
Chapter 7 Bankruptcy
The first of many forms of bankruptcy is Chapter 7, also known as Liquidation Bankruptcy. This wipes out most of your debts, including any debt from credit cards and medical bills, and you will not have to pay these back through a repayment plan. Chapter 7 Bankruptcy is used by those with lower incomes and little to no assets, and you must meet eligibility requirements to file.
Chapter 12 Bankruptcy
Congress enacted Chapter 12 Bankruptcy in 1986 in order to further aid the families of farmers and fishermen when they file. To be eligible, you must farm or fish for a living and have "regular annual income." It can be seasonal, as many of these jobs are, but the income must be consistent enough for the debtor to consistently make their payments.
Chapter 13 Bankruptcy
Chapter 13 Bankruptcy is very similar at its core to Chapter 12, but it is much less restrictive in its eligibility requirements. "Reorganization Bankruptcy," as the name entails, reorganizes the filer's debts into a simple repayment plan that will be paid in full after several years. Those who don't qualify for Chapter 7 because of their income level typically file for Chapter 13 bankruptcy.
FAQs for Bankruptcy in Washington
---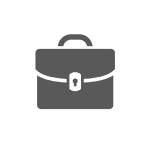 How Long Does
It Take to File?
Depending on your form of bankruptcy (Chapter 7, 12, 13, etc.), it can take three to six months from the beginning of the process to making the bankruptcy official.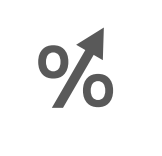 When Will My Credit Score Rise Again?
With Chapter 7, the fact that you file for bankruptcy will remain on your credit score for up to 10 years. That number for Chapter 13 is seven years from the date you file.

Do I Need an
Attorney to File?
Although it is possible to file for bankruptcy by yourself, it is wise to hire a lawyer to ensure you are taking all the right steps and putting yourself in the best position.
Protecting You, Your Family, Your Finances, & Your Future
Filing for bankruptcy in Aberdeen or Montesano, regardless of where you're at in life, is a big life change that can affect everyone involved, including your family. Whether you have filed for Chapter 7, 12, or 13 Bankruptcy, you will need a competent attorney that can help you through the process so you can work toward a successful, more financially stable future.
Since earning my law degree in 1970, I have acquired valuable insight and knowledge into what strategies work for people in certain situations. Although the final decision is ultimately up to you, I'll be there to educate you on your options so you can be confident in the direction we take with your case.
When I help clients in Grays Harbor County, Washington plan their estate, I take the same approach. You know your situation the best, so I will simply lay out your options for drafting a will or trust that best fits your unique circumstances. No matter your age, it is important to work with an estate planning attorney so your loved ones can avoid probate complications once you pass.
Whether you come to me for bankruptcy help, estate planning, or probate guidance, you can expect professionalism, compassion, and personal attention. Your priorities are my priorities, and I will do everything in my power to help you succeed. Schedule a free consultation at my office in Grays Harbor County today!