Estate Planning Attorney in Grays Harbor County, WA
Estate Planning Attorney in Hoquiam, WA
An experienced estate planning attorney can help you ensure that your wealth, properties, and possessions are handled according to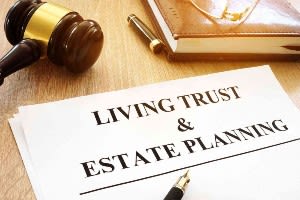 your wishes when you pass away. William E. Morgan, Attorney at Law is a reliable estate lawyer based in Montesano, serving clients in Aberdeen, Raymond, South Bend, and Hoquiam, WA. We offer expansive knowledge, dedicated service, and affordable estate lawyer fees. With the help of our legal experts, you can create a comprehensive plan with all the legal considerations needed for your unique situation. Request an appointment to learn more about our services, estate planning attorney costs, and the many ways you can prepare for the inevitable and continue to provide for your family after your death. Call (360) 209-8038 or fill out our contact form in order to schedule your appointment.
How do you wish to pass on your legacy? When you die, the ownership of everything you have acquired in life must be transferred. Without the proper legal documents, the largest portion of your estate could end up in the hands of the Washington Department of Revenue, the IRS, and a probate lawyer. You want to have control over the way your assets are distributed. You also want to save your loved ones from the stress of dealing with the probate process. Our estate planning attorney services will accomplish those goals for you.
The duties of an estate lawyer include:
Taking inventory of your assets (properties, vehicles, bank accounts, investments, businesses, personal possessions, etc.)

Creating legal instructions for the passing of your assets

Planning specific instructions for your personal care if you are to become mentally or physically disabled

Selecting a legal guardian for your minor children

Preparing trusts for potentially irresponsible beneficiaries

Planning the continuation or sale of your business
Finding an Estate Lawyer Near You
What are some of the things an estate planning attorney handle?
Wills: With a will, you decide who gets to inherit your assets and when they will receive them. You also select the guardian of your child, how your business will be continued or sold, and other important considerations. If you die without a will, the state controls the distribution of your assets. Most likely, they will do so contrary to your preference.

Trusts: A trust can help you transfer your wealth to your loved ones with maximum control. Trusts generally avoid probate, which saves your family time and money. They can protect your estate from creditors if one of your beneficiaries falls into debt. They can also prevent beneficiaries from using their inherited wealth irresponsibly.

Power of Attorney: A Power of Attorney (POA) allows you to elect someone to handle your financial affairs in the event that you are unable to do so. This can be extremely helpful if you become physically or mentally incapacitated and unable to handle affairs yourself.

Conservatorships: A conservatorship allows you to elect a guardian to handle your financial affairs as well as other aspects of your daily life if you are to become incapacitated. That could include personal care, medical treatment, and much more.
Searching for the right estate planning attorney? We offer affordable estate lawyer fees for a level of service that goes above and beyond. If you are in the Hoquiam, WA area there is no better choice than the law offices of William E. Morgan. We are committed to creating personalized solutions for each client so that they can pass on a meaningful legacy in the most cost-effective way possible.
Estate Planning Costs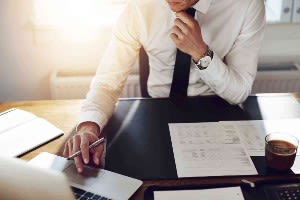 Your estate planning attorney cost is dependant on your individual circumstances. The amount and nature of your assets will play a role in the time it takes us to create a plan and file the necessary paperwork. We encourage you to contact us if you're interested in learning more about the services we offer and our estate lawyer fees. We approach every client with care and compassion because we know how important this subject is to people. The money, time, and stress you'll save your family in the future by creating a plan now are well worth the cost of an experienced estate planning attorney like William E. Morgan. Contact us today in order to schedule your appointment.
Estate Lawyer Fees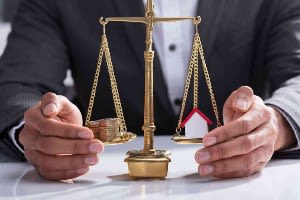 The offices of William E. Morgan, Attorney at Law are located at 105 N River St Montesano, WA. We serve clients in Hoquiam, WA as well as the surrounding towns. If you're ready to schedule your consultation with an expert estate planning attorney, call (360) 309-0532 or fill out our contact form today. We're looking forward to helping you create a plan that allows your loved ones to get the most out of your assets.
For information on probate, please see our Probate Law page.