Wills & Trusts Attorney in Grays Harbor County, WA
Lawyer For Wills And Trusts in South Bend, WA
A will allows you to determine how your estate is distributed to your loved ones and/or organizations that you support. An experienced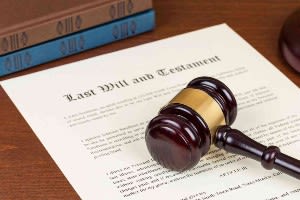 will attorney can help you create a will that accomplishes the goals you want it to. A living trust allows you access to your money during your life but then transfers that money immediately to your beneficiaries upon your death.
Trust fund lawyers help you create a trust that is effective for your unique situation. They also prepare and file all the necessary legal paperwork for you. If you're in search of a reliable lawyer for wills and trusts in the South Bend, WA area, contact William E. Morgan today. Want to find out more about our services as well as our will and trust attorney fees? Call us at 360) 209-8038 or fill out our online contact form.
Our services allow you to provide stable, long-term financial support to the ones you love, long after you are gone. Without an official will or trusts in place, the handling of your assets will be left up to the state of Washington. Those assets include your property, vehicles, bank accounts, retirement accounts, investments, business ventures, personal valuables, and more. In order to pass down a meaningful legacy and continue to provide for your loved ones after you die, contact our offices and start planning today.
William E. Morgan is the best lawyer for wills and trusts because he has specialized knowledge on the subject and decades of experience helping clients plan for the future of their families.
Finding a Wills Attorney Near You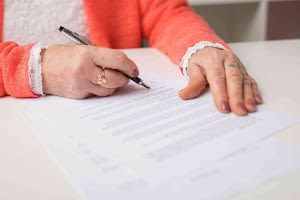 Writing an official will is an important consideration for adults of all ages. An experienced will attorney can give you peace of mind by ensuring that your will complies with state law and provides the best tax advantages for your estate.
If you're looking for the most reliable lawyer for wills and trust, look no further. We provide a comprehensive array of will and trust services for reasonable attorney fees. The law offices of William E. Morgan are located at 105 N River St, Montesano, WA 98563. We serve clients in the Aberdeen, Hoquiam, Raymond, and South Bend, WA areas.
Trust Fund Lawyers
A trust is a great way to ensure that your loved ones get quick and easy access to your assets without having to go through the probate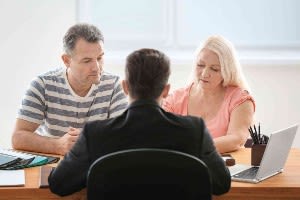 process. William E. Morgan is a lawyer for wills and trusts has been helping clients prepare for the future since 1997. Our extensive experience, specialized legal knowledge, and versatile capabilities make us the top choice of trust fund lawyers in the South Bend, WA area. These are the different types of trust our trust fund lawyers are capable of handling:
Revocable Trusts

Irrevocable Trusts

Living Trusts

Living Revocable Trusts

Gun Trusts

Pet Trusts

Medicaid Protection Trusts

Special Needs Trusts
A trust can help you provide financial security and support to loved ones who may be irresponsible with money. You can give instructions to your trustee so that you can continue to control how your money is used after you pass. You can also choose to withhold payments to your beneficiaries until specified conditions are met. An experienced lawyer for wills and trusts can help you decide which type of trust is best for you and draft one that meets your unique needs.
Will And Trust Attorney Fees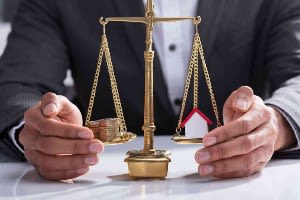 Your will and trust attorney fees will depend on a number of factors. That includes the size and nature of your estate. It also includes the type of trust you want to write as well as the complexity. Give us a call at (360) 309-0532 or fill out our online contact form in order to schedule a consultation with a licensed lawyer for wills and trusts.
For information on bankruptcy, please see our Bankruptcy page.