Estate Planning and Divorce
Oct. 12, 2023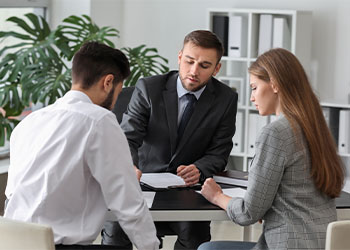 Divorce can affect nearly every aspect of your life, and one of the most difficult parts of the process is staying on top of all the changes as they occur. Of course, you'll need to make decisions jointly about factors like child custody and asset division, but there are other topics you'll have to address on your own that are equally as important. One of these topics that many people overlook is how their divorce will affect their estate plan. If you're going through a divorce or have recently completed one and are asking, "Do I need to update my estate plan after my divorce?", the answer is most likely yes.
For help with this or any of your estate planning needs, call William E. Morgan, Attorney at Law. William E. Morgan can represent clients in Grays Harbor County, which includes Montesano, Washington, Aberdeen, and Hoquiam, as well as Pacific County, which includes South Bend and Raymond.
How Divorce Affects Your Estate Plan in California
Divorce can affect your estate in a number of ways, and some of these may even need to be considered before the divorce is finalized. For example, if you don't have a will in place, per California's intestate succession plan, many assets are automatically awarded to the surviving spouse. If you're separated but still legally married when you pass away, this could mean your spouse inherits a large portion of your estate, whether you like it or not.
In other ways, a finalized divorce can have an immediate effect on existing wills or other estate planning documents. For instance, divorce can automatically remove an ex-spouse as the executor on a will, being granted power of attorney, or being given property. However, even though these provisions are in place, you will still need to meet with an estate planning attorney for help rewriting your will after a divorce.
Updating Your Estate Plan After a Divorce
Since each person's estate plan will be uniquely tailored to their own needs and goals, there's no one-size-fits-all answer to the question, "What will happen to my estate plan in a divorce?" However, there are a few common documents that will likely need to be modified:
Your Will: A will is the backbone of many people's estate plans, and you'll want to ensure your executor assignment is updated, as well as any named beneficiaries.

Powers of Attorney & Advanced Directives: The person you name as your power of attorney has a lot of agency in directing your finances or healthcare choices. Oftentimes, people name their spouse in this role, and even if the divorce automatically removes them, you'll still have to name someone new in their stead. The same is true for those named in your advanced directive.

Retirement Accounts & Life Insurance: Most retirement accounts and insurance policies require you to name a beneficiary, and this will not be automatically adjusted after a divorce.

Guardianship for Minor Children: You may still want to name your ex-spouse as the guardian of any minor children even after a divorce, but this too is something you'll need to modify.
What Happens to a Trust in a Divorce?
If you've created a living trust with your ex-spouse, this will dissolve once your divorce is finalized. However, if you have a trust that wasn't created with your spouse, you should revisit this after your divorce to update your trustee and beneficiaries or to adjust what assets are included in it. You also may want to create a new trust to replace the one you previously had with your spouse. Note that you can start this process while the divorce is still being worked through, but you can't fund it until it's finalized.
Get All the Information You Need
If you live in or around Montesano, Washington, Aberdeen, Hoquiam, or anywhere in Grays Harbor County and have concerns about how your divorce will affect your estate plan, contact William E. Morgan, Attorney at Law to connect with an experienced and personable estate planning lawyer.