Common Estate Disputes
Jan. 27, 2022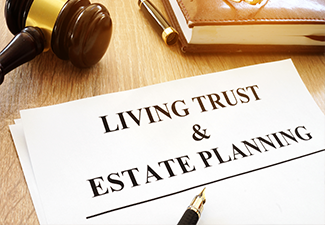 From an emotional standpoint, legal disputes involving family members are some of the most challenging ones. When emotions run high in estate disputes, family relationships can suffer. That is why it is crucial to resolve a dispute in an efficient manner before it turns into a full-fledged lawsuit.
Common estate disputes arise when the estate plan is being created or following the plan creator's death. William E. Morgan is an experienced estate planning attorney who understands the emotional toll that estate disputes can take on you and the importance of resolving the issue in a manner most effective for the conflict involved. His law firm, William E. Morgan, Attorney at Law, represents clients in estate disputes throughout Grays Harbor County, including Aberdeen, Hoquiam, and Montesano, Washington.
What Is an Estate Dispute?
An estate dispute may arise either after the death of the person who created an estate plan or during the estate planning process. Many heirs and family members may be affected by an estate dispute. It is not uncommon for disagreements and conflicts to arise after the death of a loved one. However, not all of the disputes have grounds for legal action.
There are various causes of estate disputes. Disputes during the estate planning process or after the decedent's death may arise due to:
Validity of the will. Many estate disputes are the result of improper execution of the will. A formal objection raised against the validity of the will is known as a "will contest."

Breach of fiduciary duty. When a trustee or personal representative of the estate fails to act responsibly in the best interests of the estate, disputes may arise.

Lack of capacity. Individuals writing a will or setting up a trust must have the testamentary capacity to create a valid document. The lack of capacity could trigger an estate dispute.

Undue influence. An estate dispute may arise as a result of "undue influence." This type of dispute occurs when beneficiaries believe the decedent was compelled or coerced to distribute assets in a particular way.

Property distribution disputes. Many estate disputes revolve around the distribution of the decedent's property.
William E. Morgan has handled various estate disputes involving wills, trusts, guardianship, and other estate matters. He is dedicated to representing clients facing estate disputes through every step of the process.
Remedies for Estate Disputes
An experienced estate planning attorney can review your particular case and advise you on your options for resolving your specific estate dispute. There are various remedies for estate disputes:
Litigation. This is the most traditional way to deal with an estate dispute. However, it is typically the most expensive and time-consuming remedy for resolving common estate disputes.

Alternative dispute resolution. There are various alternative dispute resolution (ADR) methods for resolving estate disputes without having to go to court. As a rule of thumb, those ADR methods are cost-efficient remedies.

Arbitration. Arbitration is an alternative to going to court. During the process, an arbitrator or panel of arbitrators is appointed by the disputing parties to make a legally binding decision after reviewing all the facts of the case.

Mediation. Mediation involves a neutral, third-party mediator to help the parties come to an agreement on how to resolve the dispute.
Let William E. Morgan, Attorney at Law Help
William E. Morgan can work closely with you through every step of the estate dispute process to help you achieve the best possible outcome. He understands the sensitive nature of estate dispute cases and is committed to providing the immediate, compassionate, and responsive counsel clients need to resolve their disputes.
With a law office in Montesano, Washington, William E. Morgan, Attorney at Law handles various estate planning matters, including estate disputes, for clients throughout Grays Harbor County and Pacific County, including Aberdeen, Hoquiam, Raymond, and South Bend. Schedule a case review to discuss your estate dispute and ways of resolving it.