Why Estate Planning Is Important
Nov. 11, 2021
According to an annual study done by Caring.com, the pandemic increased awareness among young people of taking the proper steps to plan for the future. Those aged 18 to 34 are now more likely to have a will than those 35 to 54. Overall, the number of young American adults with wills has increased 63 percent since the onset of the coronavirus.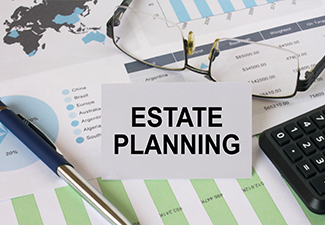 Even with the increased awareness of younger Americans, only a third of Americans even have a will in place, let alone any other estate planning instruments that can make the future more secure not only for one's loved ones, but for oneself too.
When some people hear about estate planning, trusts, wills, and powers of attorney, they imagine high-rollers living behind closed gates and driving expensive new cars every year, but anyone who works for a living and accumulates assets needs to take a serious look at planning for their future and for their loved ones' futures as well.
Whatever your age, if you reside in or around Grays Harbor County, Washington, including Montesano, Aberdeen, and Hoquiam, contact William E. Morgan, Attorney at Law. William E. Morgan can review the estate planning documents you have in place, or if you're just getting started, advise you on the best steps to take given your current circumstances.
The Importance of Estate Planning
Probably the number one reason people create a will, or a more advanced instrument like a living trust, is to distribute their assets to their loved ones when they're gone, but you should also consider your own future in estate planning. What happens if you become incapacitated and can't manage your affairs on your own anymore? What if you end up in a hospital unable to voice your medical treatment preferences?
There are legal instruments for every twist and turn in life and for every unforeseen – or foreseen – circumstance that may come along. A will, of course, is the basic building block, but it doesn't always cover everything that may arise in your future. Let's look at a few more available estate planning instruments.
A Living Trust
A will can definitely distribute assets to your beneficiaries when you're gone, but it has one roadblock that can be avoided. Wills must go through a legal process known as probate, during which a court oversees the process of settling your estate, whether that involves selling off assets, paying creditors and/or taxes, or distributing the remaining assets to your beneficiaries.
Probate can take several months or longer, and if there are challenges from disgruntled creditors or disgruntled hopeful beneficiaries, the process can take even longer and cost more in hiring legal counsel to help.
A living trust, on the other hand, can accomplish the same distribution of assets but without the need for probate court. In addition, a living trust, by naming a successor trustee, puts someone in place to manage your financial and other affairs should you become incapacitated. The trustee will also oversee your final wishes of taking care of your loved ones once you're gone. While you're well and alive, you remain the trustee of your estate.
Both wills and living trusts can be revoked and amended as situations change in your life, but if you have minor children and no spouse to care for them when you're gone, you will need a will to name a guardian for them. A trust cannot be used for that purpose.
An Advance Health Care Directive
If you're incapacitated and also facing life-or-death decisions in a hospital bed when you're unable to communicate your wishes, a trust won't do much in that regard.
This is where an advance health care directive, also called a living will, comes into focus. In an advance directive, you can appoint a health care agent to ensure your wishes for end-of-life medical treatment – as detailed in your directive – are carried out.
The directive is often associated with "do not resuscitate" orders. Though that can certainly be specified in a living will, you can also voice many other treatment decisions, including choices such as palliative or comfort care or being fed by a tube. The main point is to make your wishes known to relieve family members of the responsibility.
Powers of Attorney
A power of attorney (POA) allows you to designate another person or entity to act for you in a limited or sometimes unlimited capacity in all of your personal affairs. If you own and manage property on your own, for instance, and you're taking time off for a lengthy vacation or for recovery from surgery, you can designate another person to take over that responsibility while you're unavailable.
You can also designate someone to act in your stead on a permanent basis through what is called a durable power of attorney, or you can designate someone to take over only if a certain circumstance arises in your life. This is called a springing power of attorney.
POAs are often used as complements to other estate planning instruments such as the living trust.
How William E. Morgan, Attorney at Law Can Help
If you die without a will, which is called dying intestate, the probate court will administer your estate and distribute your assets to your heirs using an established legal family hierarchy. In the meantime, your loved ones may be fighting over who gets what. That may sound awful, but it happens when no sound legal instrument is in place.
The same holds true if you're in a hospital bed and unable to speak. Your family members may disagree over the best course of action. You can avoid this indecision and infighting through an advance health care directive.
There are many estate planning instruments that can help you take care of loved ones and even leave a legacy for yourself. You can create a charitable trust to leave assets to a cause you believe in. There are also trusts for "spendthrift" children who can't be trusted with money, or special needs trusts for heirs who are facing mental health or physical disability challenges. You can even set up a pet trust for the furry ones in your life.
Each person's situation is unique. Contact William E. Morgan, Attorney at Law so he can advise you of the best options available to you. For more than five decades, he has been serving clients in Grays Harbor County, Pacific County, and Thurston County, as well as in Aberdeen and Montesano, Washington. Reach out today to create peace of mind for yourself and your loved ones as you prepare for the future.