I've Been Appointed Executor. Now What?
April 14, 2022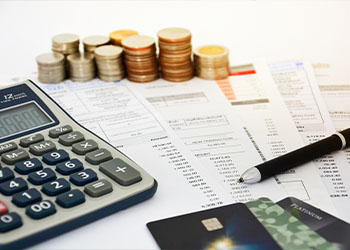 If you've been named the personal representative in someone's will, when that person passes away, you will likely become the executor of the estate in probate court.
In the state of Washington, probate can be avoided if the deceased left no assets in their name only, but if they've written a will, that means they have beneficiaries in mind and have expressed who should get what of their personal assets.
It's also possible to be named an executor of an estate if that person dies without a will, called dying intestate. In that case, a probate court will appoint an executor, usually a family member, to carry out the administration of the probate proceedings.
In either case, you will have specific responsibilities to carry out to resolve any debts, collect assets, and make distributions to beneficiaries. If there is no, then intestacy heirship laws determine the order of who gets what.
If you have questions about being an executor and administering probate proceedings in Grays Harbor County, Washington, contact William E. Morgan, Attorney at Law. Attorney William E. Morgan has been helping clients for decades in estate planning and probate matters and can provide legal assistance in your role as the executor of an estate.
His firm is based in Montesano, Washington, and proudly serves clients in the areas of Aberdeen, Hoquiam, Raymond, and South Bend.
Role of the Executor
An executor in probate proceedings is the person who settles all the financial affairs of the decedent. This includes settling with creditors, paying all state and federal taxes due: collecting, appraising, and often selling off assets; and lastly, distributing assets to beneficiaries, whether named in a will or as designated by statute if there is no will.
It should be noted that only the assets of the deceased that were in his or her name solely are subject to probate. Jointly held property with the right of survivorship passes directly to the named co-owner. Retirement accounts and insurance policies with named beneficiaries also pass directly outside of probate.
Also, if the remaining assets of the deceased total less than $100,000, then a simplified process of probate is possible. This simplified process is called "settlement without court intervention." The executor is either the person named in the decedent's will or the surviving spouse, and that person is allowed to settle matters without court supervision.
If probate does go through court supervision, however, the executor must adhere to certain formalities and steps, which include notifying the beneficiaries and heirs that the probate process has begun. This gives them a chance to contest the will.
The executor should also notify creditors. If you fail to publish a Probate Notice to Creditors (which is not required by law), the statute of limitations for collecting debts is 24 months. If you do publish the notice, the statute becomes four months. Publishing the notice reduces the time of probate and the exposure of the estate and its beneficiaries to claims after settlement.
The executor also must collect all the assets of the deceased that are subject to probate (see exceptions above), and if they are not designated to go to someone in a will, have them appraised and sold off. Proceeds may also be used to pay any remaining tax obligations at the state or federal level, which is another job of the executor.
When all debts and other obligations are met then the assets of the estate can be distributed to the beneficiaries named in the will or specified by Washington State intestacy law.
Does the Executor Get Compensated?
The executor is entitled to compensation. Washington law states that the compensation will consist of what is specified in the will, and if there is no will or stipulation in the will, the probate court will decide what is "just and reasonable." Compensation also includes any expenses incurred by the executor in carrying out the administration of the estate.
Let William E. Morgan, Attorney at Law Help
Probate is not always a straightforward process. There can be challenges by creditors and would-be beneficiaries who feel left out. There can also be problems with appraisals, sales, and settling of tax liabilities. The help of an experienced probate attorney is often needed.
If you're the executor of an estate in Grays Harbor County and neighboring communities, contact William E. Morgan, Attorney at Law, to advise and guide you in your role as an executor. He proudly serves clients in Montesano, Aberdeen, Hoquiam, Raymond, and South Bend, Washington.