Estate Planning for Young Adults
Dec. 16, 2021
Estate planning may not be the first thing on a young adult's mind, but there are several reasons people who turn 18 or are in their 20s need to consider it. Most young adults prioritize education, building a career, starting a family, and buying a home in their 20s. For this reason, many end up pushing estate planning to the bottom of their "to-do" list.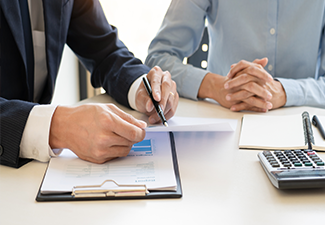 Even when individuals are young and have not accumulated significant assets, they cannot predict the future. Estate planning helps people prepare for the unexpected. If you are a young adult considering crafting an estate plan, contact William E. Morgan, Attorney at Law. Mr. Morgan provides legal counsel to clients throughout Grays Harbor County, including Montesano, Aberdeen, and Hoquiam. Set up a one-on-one consultation today.
At What Age Should Someone Consider Having an Estate Plan?
Estate planning may not seem like something of particular importance for young adults. However, there is no specific age at which a person should start thinking about protecting their health, finances, and property.
Since an individual's circumstances can change drastically, especially for someone in their 20s or 30s, it is important to update an estate plan every three to five years to ensure that it reflects their current circumstances, goals, and wishes. Updating an estate plan is necessary when any of the following happens in your life:
Marriage

Purchase of real property

Birth of a child
It is true that most young adults delay establishing an estate plan because they think it is too early to think about potential incapacity and inevitable death. However, it is never too early to create an estate plan, even if you have just turned 18 or are in your 20s.
Why Should a Young Adult Have an Estate Plan?
When thinking about whether or not it is appropriate for a young adult to create an estate plan, consider the following benefits of having a comprehensive plan in place:
It gives you and your family peace of mind. If an individual does not have an estate plan, it can be difficult for their family members to understand that person's wishes when they are no longer able to communicate them due to the lack of capacity or death.

You can provide instructions for your medical care. When you become incapacitated, someone will have to take responsibility for making decisions regarding your medical care on your behalf. Having an estate plan allows you to name a person who would make those tough decisions for you.

You can specify who will receive your assets if you die. An estate plan will provide instructions on how you would want your assets to be distributed to your loved ones upon your death.

You can name guardians to care for your minor child. If something happens to you and you are a single parent, you need to be sure that there will be someone you can trust to take care of your children.
Essential Elements of a Young Adult's Estate Plan
Since the vast majority of young adults do not accumulate significant assets in their 20s, the process of creating an estate plan will be more straightforward than for someone in their 80s. There are at least four essential documents that a young adult should consider incorporating into their estate plan:
Healthcare power of attorney. The document is used to appoint a person to make decisions about your medical care if you are no longer able to make decisions on your own.

Living will. In this document, you can specify the procedures and treatments you would not want to receive to prolong your life.

Financial power of attorney. With this document, you can appoint a person who would manage your assets and finances in the event of your incapacity.

Last Will and Testament. This document outlines your wishes regarding the distribution of your assets upon your death.
Let William E. Morgan, Attorney at Law Help
For most young adults, creating an estate plan seems complicated and tedious. It doesn't have to be that way. Reach out to an attorney to shoulder the burden of dealing with the legal hassles while you can focus on building your career and starting a family. With an office in Montesano, Washington, William E. Morgan provides practical advice and services to clients throughout Grays Harbor County and Pacific County. Contact William E. Morgan, Attorney at Law, to set up an initial appointment.