Do I Need an Attorney for My Divorce?
Aug. 18, 2022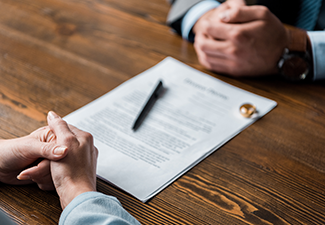 You may be considering a divorce or have been served divorce papers by your spouse. Even if it is the expected outcome of your marriage, it can be lonely and risky to handle it on your own. How do you know your best interests will be protected in the process?
Many people ask themselves, "Are attorneys necessary in a divorce?" You may save some money by not retaining one, but what you stand to lose in divorce is usually well worth the investment.
For more than 50 years, people facing divorce in Grays Harbor County, Washington, have turned to William E. Morgan for legal guidance and support. If you are facing divorce, he will face it with you. William E. Morgan, Attorney at Law also serves clients in Montesano, Aberdeen, Hoquiam, and Pacific County, including South Bend and Raymond.
Is Divorce in Washington Complicated?
There really are no uncomplicated divorces. In Washington, they range from somewhat to extremely complicated, depending on your unique situation. No matter where they fall in this range, each divorce has complexities and nuances that can challenge those attempting to handle their divorce without an attorney.
Even if you and your spouse agree that the marriage is over, you may agree on little else when it comes to the details. Take, for example, the division of assets and debts. Washington is a community property state where the presumption is that anything earned and acquired during the marriage belongs equally to the spouses. That means it will be divided equally in divorce. How do you ensure that assets are valued fairly, or that your spouse doesn't contend that certain assets or debts are separate rather than marital property? In divorce, this literally comes down to a list of what is yours, theirs, and both of yours.
Can you and your spouse agree on alimony? What about agreeing on child custody, parenting agreements, and child support? Such issues are always emotionally charged.
Even in the most amicable and civilized divorces, spouses disagree on the details. Your attorney will represent your best interests no matter what.
What If the Divorce Is Uncontested?
An uncontested divorce takes less time and has fewer barriers than a contested divorce. However, the details may cause problems. Your attorney will not only advocate for your best interests, but also write all the necessary agreements the court will need to review and approve. Your attorney will make sure nothing is left out and that everything is presented to the court as it should be.
If you and your spouse disagree on most or all the major details of the divorce, it is "contested." A contested divorce also benefits from attorney representation. Your attorney can help keep conversations and negotiations on track, productive, and complete. You do not want to go to court to present your side of the case to the judge only to find out you have failed to fully think through some of the terms.
Do I Need an Attorney for Mediation?
In a contested divorce, mediation is certainly an option. You and your spouse agree to hire a mediator to listen to your disagreements who represents neither of you nor favors either of you. The mediator will attempt to walk you through a compromise on the disputed issues that you can both agree to.
Even if you agree to mediation, it is a smart decision to be represented by an attorney. You still need someone with the legal knowledge and experience to ensure that your best interests are protected. You don't want to agree to a compromise that is unfair to you in the eyes of the law. Since the mediator must remain neutral, you need legal representation who is not.
Do I Need an Attorney for a Collaborative Divorce?
In a collaborative divorce, you and your spouse agree to negotiate the terms of your divorce, particularly those you disagree on. Although the two of you agree to negotiate, you each should have an attorney to facilitate the process.
Even in collaborative divorce, court approval of issues, such as property division, child custody and support, parenting plans, and alimony, is required. You each need to work with an attorney who knows what issues need to be addressed and protects your interests in agreements presented to the court.
Turn to Skilled Legal Direction
Regardless of the circumstances of your divorce, you will benefit tremendously if you have a family law attorney on your side. As a divorce attorney in Grays Harbor County, Washington, for decades, William E. Morgan will provide as much legal direction as you need.
If you are considering divorce or have been served a petition, call William E. Morgan, Attorney at Law now to schedule a consultation. Protect your interests under any circumstances.