Dispelling Estate Planning Myths
Feb. 11, 2022
Estate planning is often the last thing on people's minds, especially when the worries and concerns come up – it can be easy to push the truth aside. But even when the desire to create the plan is present, many people don't know where to start. But it's important to begin the planning process as soon as possible so that you can be prepared for not only your future but the future of your loved ones.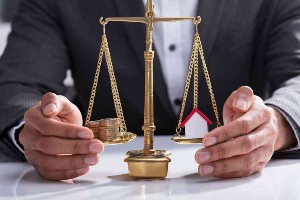 In these types of situations, it is helpful for a person to have an experienced estate planning attorney to guide them through the process. William E. Morgan is a reliable estate lawyer based in Montesano, Washington, and serving clients in Aberdeen, Raymond, South Bend, Hoquiam, and all throughout Grays Harbor County.
Common Myths in the Estate Planning Process
Even with having experience, the various aspects of estate planning — wills, trusts, probate, and more — can be confusing for the uninitiated. This leads to several common myths about the process, often including the following:
Estate Planning Isn't Necessary until Retirement
Contrary to popular belief, it isn't necessary to wait until retirement before you start your estate planning. While your personal goals and worries change over time, it's important to have wills, living trusts, and other estate planning documents at any age. Anything can happen at any time, and you don't want to be caught (or cause your family members to be stuck) with an unfortunate, unexpected circumstance. Everyone over the age of 18 should have a will and estate plan in order to do the following:
Name guardians for your children.

Name a beneficiary for settling your estate and assets.

Name where assets go to family members instead of having a court intervene.

Name what will happen in case of an emergency.
There Are not Enough Assets to Necessitate an Estate Plan
Even if a person is young and has few possessions, no children, no spouse, and is in excellent health, there is no way that person can know what the future will bring. Having an estate plan in place ensures those questions will be answered to their satisfaction.
If There is No Will, the Family Will Decide Who Gets What
When there is no will upon death, it is known as "dying intestate". Generally, when this happens, only spouses, registered domestic partners, and blood relatives inherit assets under intestate succession laws. This means that unmarried partners, friends, and charities will get nothing. If the deceased person was married, the surviving spouse usually gets the largest share. If there are no children, the surviving spouse often receives all of the property. More distant relatives inherit only if there is no surviving spouse or children. In the rare event that no relatives can be found, the state takes the assets.
If There Is a Will, the Estate Won't Have to Go through Probate
Probate can't be avoided, even if there's been a will created. Upon death, a will is sent to probate in order for a will to be legally valid. Probate allows and supports the decisions made in the will and helps that those choices are brought forth. Probate can take time and expenses depending on the validity and depth of the document, so it's important to have an attorney that can properly guide you through the planning process.
A Will is the Only Item Needed in an Estate Plan
While a will would cover a majority of the issues involved, it doesn't cover every potential eventuality. Separate from a will, several other legal documents are beneficial to make sure a person's interests are protected, including:
Durable power of attorney for financial matters

Living will to express health wishes, such as terminating or withholding life support

Revocable trust

Buy-sell agreement for business owners

Instructions for the protection of digital assets
Estate Planning Attorney Serving
Grays Harbor County, Washington
Located in Montesano, Washington, William E. Morgan handles various estate planning matters, including estate disputes, for clients throughout Grays Harbor County, including Aberdeen, Hoquiam, Raymond, and South Bend. If you're ready to meet with an experienced estate planning attorney, schedule a case review to discuss your estate planning needs.